America and the Holocaust
Wednesday, September 13 @ 8:30 am

-

2:30 pm

EDT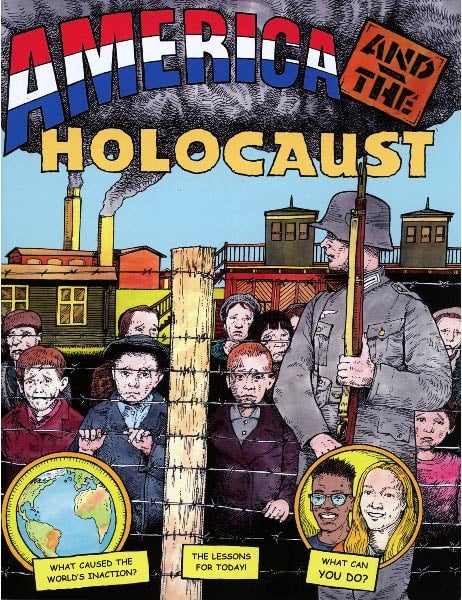 You will be redirected to an external site to register
Register
Join the author, Barbara Stern Burstin, and the illustrator, Fred Carlson,  of the graphic booklet, America and the Holocaust. as they relay the interesting process of its creation and publication as well as how to use this colorful and engaging resource with middle and high school students.
This session focuses on the American perspective of the Holocaust and how to convey an understanding of its history and challenges today. Participants will receive a free copy of the graphic booklet.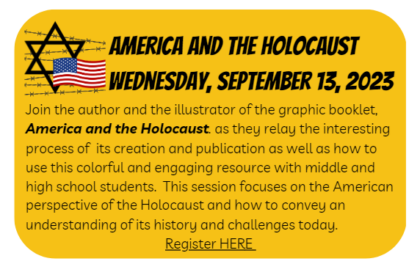 View the WQED session HERE:
The Holocaust: Reaching a New Generation
"America and the Holocaust" is a new approach to teaching the lessons learned from history, while reaching a younger, broader audience. Written by historian Barbara Burstin, who teaches at the University of Pittsburgh and Carnegie Mellon University, the "graphic booklet" focuses on the need to combat hate and bigotry. It also examines what the United States did – and didn't do – for European Jews.