Arab Israeli Conflict with Avi Ben Hur
Tuesday, April 26, 2022 @ 2:00 pm

-

3:30 pm

EDT

Free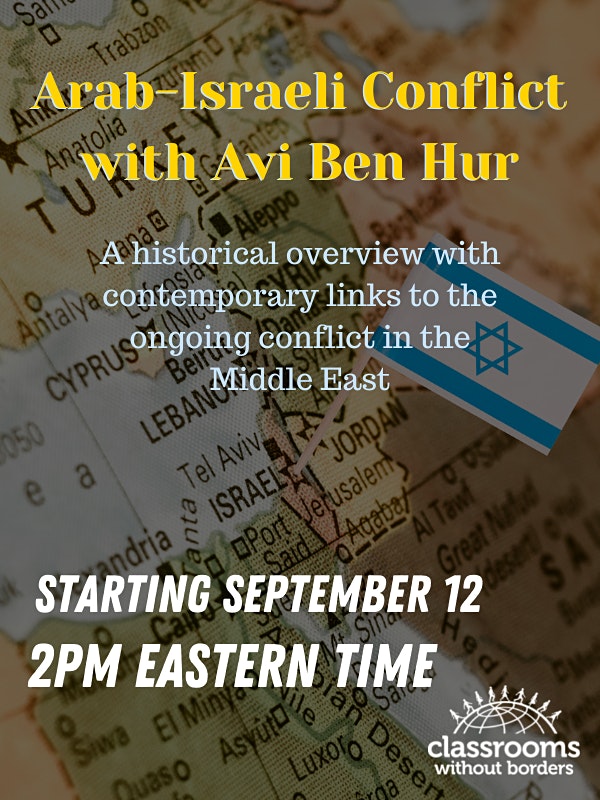 The Arab-Israeli conflict plays a large (some would claim outsized) role in current events. This course aims to unpack the causes and core issues that relate to the Conflict. The goal is to make the subject accessible to educators and to give them the tools with which to grapple in the classroom with the subject at large and with breaking news. While this course is a primer on the subject, the Q & A following each session is designed to enable the participants to engage with related issues on a higher resolution. Each section will be accompanied with suggestions for further exploration. The earlier lectures will approach the Conflict from two intersecting directions:
Three concentric levels:
The International aspect (e.g. the Cold War)
The Regional aspect (the Middle East at large)
The leadership (of the countries at conflict)
Multiple narratives:
The Jewish/Israeli narrative
The Arab/Palestinian narrative
The later sessions will put a greater focus on the Israeli-Palestinian conflict and the continuing friction or détente between Israel and other regional actors.
A concerted effort will be made to present the historical processes in an even-handed and balanced way, while keeping in mind that this is a loaded topic for many people. We have no illusions that everyone will emerge from each lesson in agreement with the presenter or with their fellow participants. The key to a successful program will be the mutual respect paid to each and every person (including the presenter), particularly in the part designed for discussion/dialogue (i.e. the Q & A). By approaching the subject this way we strive to "model" how we believe education should work. Open hearts, open minds and tolerance are the core values that inform CWB's work.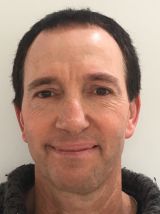 Avi Ben Hur
Scholar in Residence
A Brooklyn native, Avi Ben-Hur moved to Israel in 1983. From 2003-2008 Avi was Director of the Archaeological Seminars School for Israeli Tour Guides. In 2008 Avi participated in re-writing the curriculum of the National Guiding courses for the Israeli Ministry of Tourism. As a "Scholar in Residence, Avi has lectured, taught and facilitated workshops in the US, Warsaw, Prague, Berlin and Greece. From 1996-2000, Avi taught in Yad Vashem's International School for Holocaust Studies. As a guide, Avi has specialized working with organizations focusing on political issues (such as AIPAC & CIJA), inter-faith programs and Holocaust studies.