In honor of UN Holocaust Remembrance Day, Hilary Helstein, director of the award-winning documentary "As Seen Through These Eyes" speaks about the making of her documentary. Introduced and interviewed by Rachel Stern, director of the Fritz Ascher Society New York.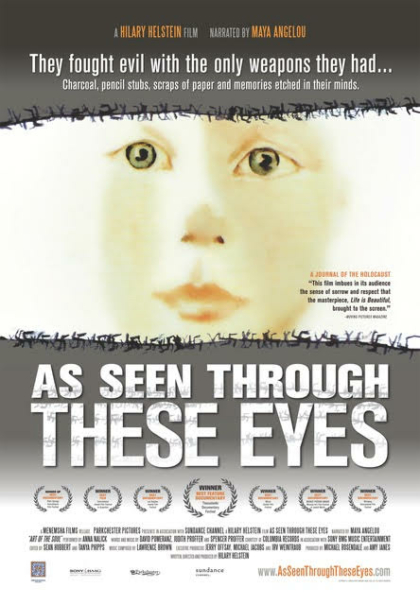 As poet Maya Angelou narrates this powerful documentary, she reveals the story of a brave group of people who fought Hitler with the only weapons they had: charcoal, pencil stubs, shreds of paper and memories etched in their minds. These artists took their fate into their own hands to make a compelling statement about the human spirit, enduring against unimaginable odds. Featuring interviews with Simon Wiesenthal as he talks about his art, never before appearing in a film, the children of Theresienstadt, Dina Babbitt, personal artist to Dr. Mengele, and Gypsy artist, Karl Stojka. Score features music by Sony/BMG's Anna Nalick and Lorin Sklamberg of The Klezmatics.
This event is dedicated to the memory of Fred Terna (1923-2022), who died on 9 December 2022, at the age of 99 years.