Holocaust Museums and Memorials Around the World: Remembering the Holocaust in the United Kingdom
Thursday, September 29, 2022 @ 2:00 pm

-

3:30 pm

EDT

Free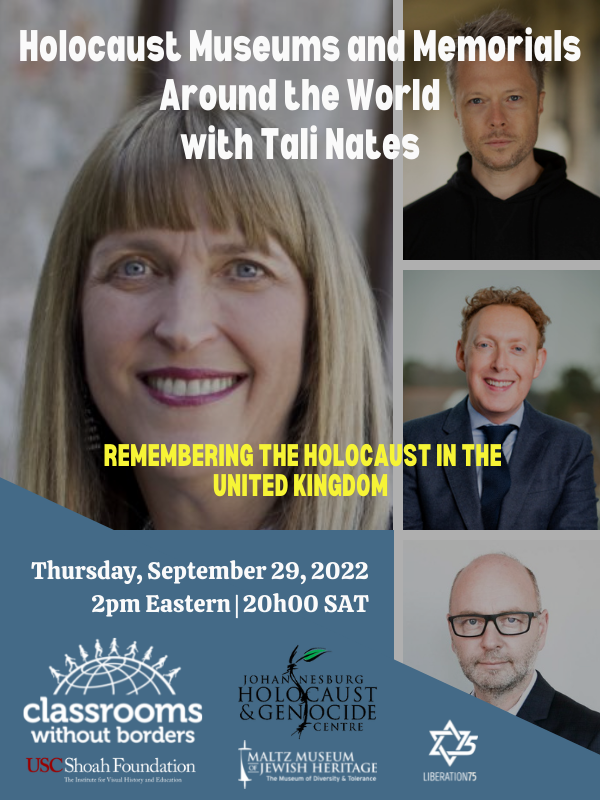 Classrooms Without Borders, in coordination with Tali Nates, Founder and Director of the Johannesburg Genocide & Holocaust Centre, and in partnership with the Maltz Museum of Jewish Heritage, Liberation75,  and the USC Shoah Foundation is pleased to embark on this new innovative Museums and Memorial series where we will highlight different angles of complex memory; grappling with the the challenges faced in defining representation of both Lived Memory and Historical Memory.
Alongside CWB Scholars we will travel with Museum historians, experts, and contemporary witnesses to 10 different regions. We will explore the history behind the exhibits, discuss the nature of memory and memorials, and discover how the world remembers the Shoah and honors the lives we lost. We will also explore how that memory is interconnected to genocides, both past and present. Our experts will challenge us to grapple with issues of cultural identity, responsibility to community, and decision-making, as well as ways in which individuals and nations responded, or failed to respond, to the crisis through close examination of the Museum's artifacts and memorials.
Our September Event in this Series: Remembering the Holocaust in the United Kingdom
Tali Nates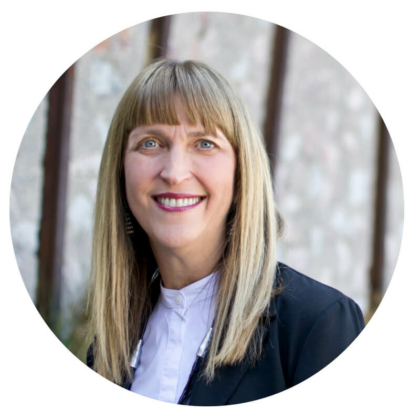 Tali Nates is the founder and director of the Johannesburg Holocaust & Genocide Centre and chair of the South African Holocaust & Genocide Foundation. She is a historian who lectures internationally on Holocaust education, genocide prevention, reconciliation and human rights. Tali has presented at numerous international conferences including at the United Nations (2016 & 2020). She published articles and contributed chapters to many books, among them God, Faith & Identity from the Ashes: Reflections of Children and Grandchildren of Holocaust Survivors (2015), Remembering The Holocaust in Educational Settings (2018) and Conceptualizing Mass Violence, Representations, Recollections, and Reinterpretations (2021). In 2010, Tali was chosen as one of the top 100 newsworthy and noteworthy women in South Africa, by the Mail & Guardian. She won many awards including the Kia Community Service Award (South Africa, 2015) and the Agit Gratias Award (2020, Czech Republic). Tali serves on the Academic Advisory Group of the School of Social and Health Sciences, Monash University (IIEMSA), South Africa. She was one of the founders of the Holocaust and Tutsi Genocide Survivors groups in Johannesburg. Born to a family of Holocaust survivors, her father and uncle were saved by Oskar Schindler. The rest of the family was murdered.
James Bulgin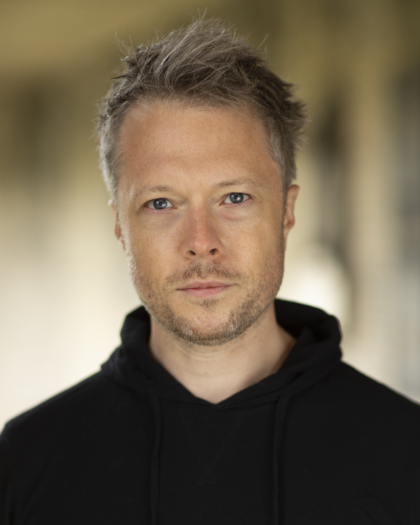 James Bulgin is Head of Content for the new Holocaust Galleries at Imperial War Museums. He started work on the project in 2016. Before joining IWM James worked as a commercial theatre producer and director, with work in the West End and on national tour. His BA was in English and his MA — for which he was awarded a distinction – is in Holocaust Studies. He is currently completing a PhD under the Crosslands scholarship at Royal Holloway College, University of London, on ideas of apocalypse in Holocaust and Cold War history. His academic research focuses on issues of representation in Holocaust literature and film.
Michael Newman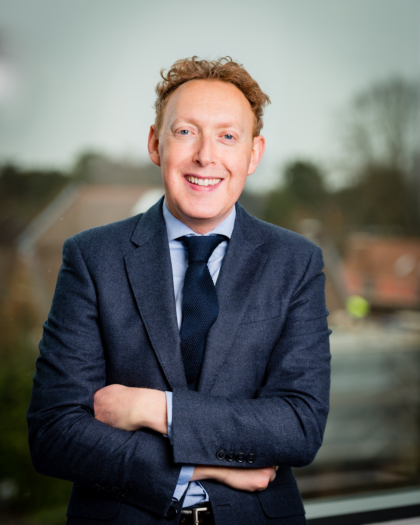 Michael Newman is Chief Executive of the Association of Jewish Refugees (AJR), which represents and supports Holocaust refugees and survivors in Great Britain.
A previous Chair of the Communications Working Group, he is a member of the UK delegation to the International Holocaust Remembrance Alliance (IHRA).
As well as being an advisor on Holocaust-era restitution issues, guiding Holocaust survivors and refugees, and their families, with applications for compensation and the recovery of Holocaust era assets, he worked with the UK government to create the position of UK Envoy for Post-Holocaust Issues and now advises incumbent Lord Eric Pickles.
Outside of work, Michael is President of the Anglo-Jewish Association (AJA), which supports Jewish students to attend higher and further education and is a founding member of the Claims Conference of which Michael is a Director.
He is the co-editor of Contemporary Human Rights Challenges: The Universal Declaration of Human Rights and its Continuing Relevance, an edited collection of new essays by leading international human rights experts.
Previously, Michael was a consultant to the International Commission on Holocaust Era Insurance Claims (ICHEIC) and was a researcher at the Holocaust Educational Trust, the Britain-Israel Parliamentary Group and the Inter Parliamentary Council Against Anti-Semitism.
He was awarded on OBE (Officer of the Order of the British Empire) in Her Majesty The Queen's Birthday Honours list 2021.
Stephen Smith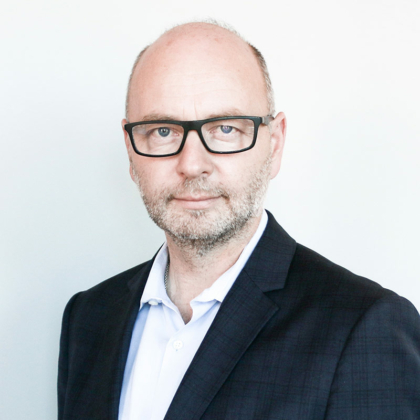 Stephen D. Smith is Executive Chairman and co-founder of StoryFile, the world's first AI Conversational Video platform that brings video to life.
Stephen is an international speaker and oral historian who specializes in immersive media.
In addition to his role at StoryFile, Stephen serves as Executive Director Emeritus of USC Shoah Foundation, the archive founded by Steven Spielberg to document the Holocaust and global genocides. He is a theologian by training and in that capacity is USC Visiting Professor of Religion, where he researches genocide related testimony.
Stephen has authored several books and has two titles forthcoming in 2022: The Trajectory of Memory and Holocaust XR.
Stephen is a member of the order of the British Empire.
Previous Sessions in this Series:
September 23, 2021 Holocaust Museums and Memorials: 'Generation to Generation: The Evolution of Memorialization' With Dr. Michael Berenbaum and Tali Nates in conversation with Stephen Smith and James Young
October 25th, 2021 'Remembering the killing sites 80 years later' Tali Nates alongside, Omer Bartov, Faina Kukliansky, Robert Jan van Pelt.
November 18th, 2021 "Memory, Memorials and Museums of the Holocaust and the Genocide Against the Tutsi in Rwanda: A view from the African Continent".Tali Nates alonside Myra Osrin, Mary Kluk, Owen Griffiths, and Freddy Mutanguha 
January 20, 2022 "Remembering the Holocaust in Poland" Tali Nates; Featuring: Edyta Gawron (Schindler's Museum), Jakub Nowakowski (Galicia Jewish Museum), Tomasz Kuncewicz (Director Of The Auschwitz Jewish Center), and Dariusz Popiela (memorials in the smaller town of Western Galicia)
February 24, 2022 "Museums in Context – Creating a new Museum and Memorial": Michael Berenbaum (many new museums), Tali Nates (Johannesburg), Marco Gonzalez (Guatemala), Rabbi Andrew Baker (Belzec). 
March 24, 2022 "The Landscape of Memory in Germany": with Dr. Florian Kemmelmeier, Memorials in Berlin (Topography of Terror, and an overview of the landscape of memorials). Dr. Matthias Hass, Deputy Director House of Wannsee Conference, Dr.  Matthias Heyl, Director of Education, Ravensbruck & Tali Nates (Johannesburg)
May 26, 2022 'Remembering the Holocaust in Austria' Hannah M. Lessing, Dr Albert Lichtblau & Tali Nates (Johannesburg)
Upcoming Events:
Join us in October for our final session.
Thank you to our partners: