Holocaust Survivor Howard Chandler's Birthday Celebration
Tuesday, December 5 @ 4:00 pm

-

5:00 pm

EST

Free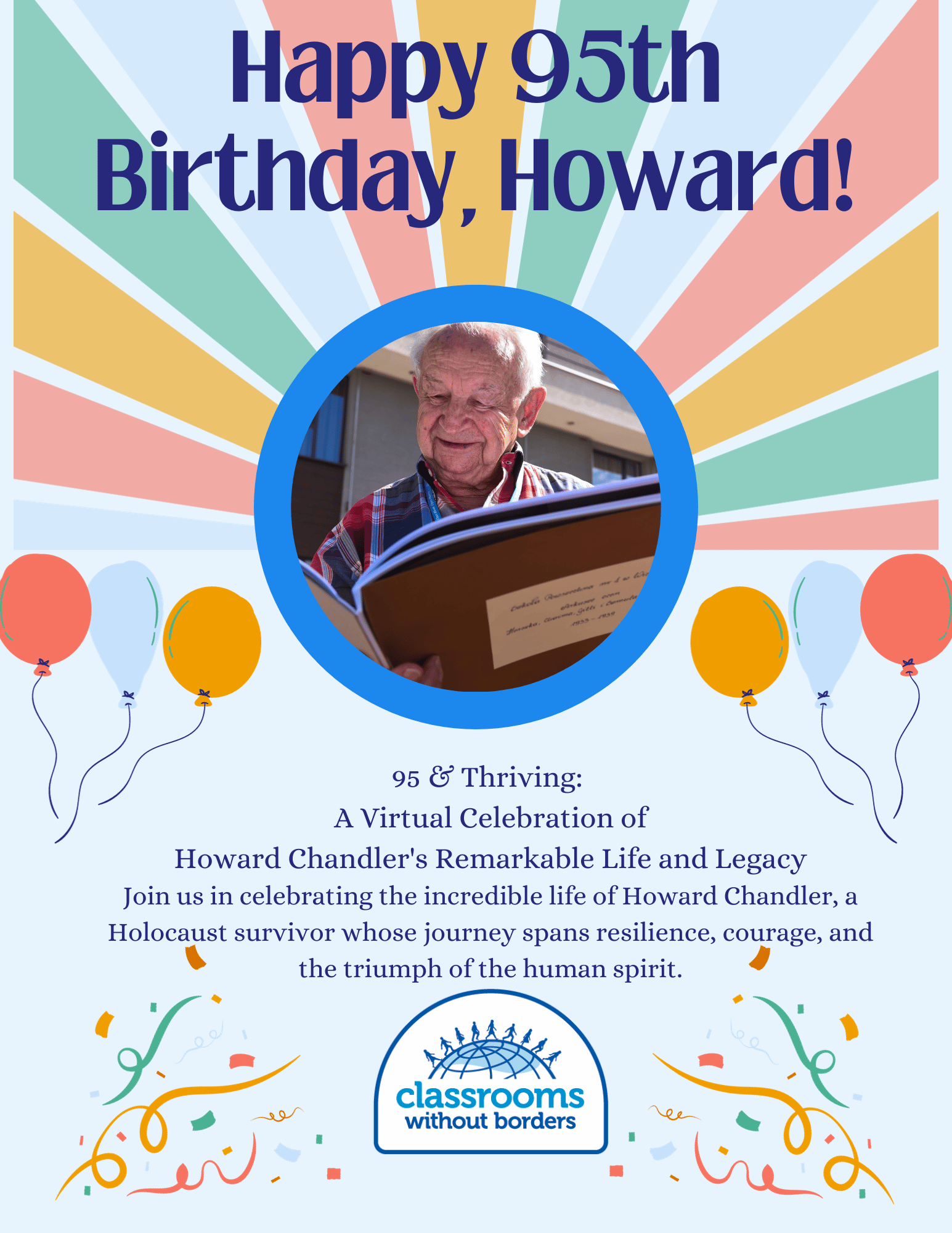 95 and Thriving:
A Virtual Celebration of
Howard Chandler's Remarkable Life and Legacy
Join us in celebrating the incredible life of Howard Chandler, a Holocaust survivor whose journey spans resilience, courage, and the triumph of the human spirit.
Born on December 5, 1928, in Wierzbnik-Starachowice, Poland, Howard's childhood was marked by the rising tensions in pre-war Poland. Despite the supposed protection of minority rights, he faced bullying and anti-Semitic taunts. At 11, when World War II erupted, Howard's life took a harrowing turn.
Denied education, Howard was confined to a ghetto, witnessing its tragic liquidation. Selected for forced labor, he endured two years alongside his father and brother. A survivor of Auschwitz and Buchenwald, Howard's journey through the Holocaust included the notorious death marches.
Liberated in Czechoslovakia by the Russians in 1945, Howard and his brother emerged, frail but resilient. After two years in England, Howard chose Canada as his home, where he has thrived ever since.
As Howard turns 95, we invite you to join a virtual celebration of his remarkable journey. Let us honor the strength that has carried him through the darkest times and celebrate the life he has built since.
Send Your Wishes: Share your birthday greetings and messages of inspiration for Howard.
Virtual Toast: Raise a glass in a collective virtual toast to a life well-lived.
Memories and Stories: If you have a story or memory to share, we welcome you to contribute to this celebration.
Let us come together to commemorate Howard Chandler's 95th birthday, a testament to resilience, survival, and the enduring power of hope.