KNOWbodies: Knowledge Through Perspective Speaker Series Welcomes Steven Pressman, Director/Producer of the documentary, 'The Levys of Monticello' Sunday, July 30th, 2023
Sunday, July 30 @ 6:00 pm

-

9:30 pm

EDT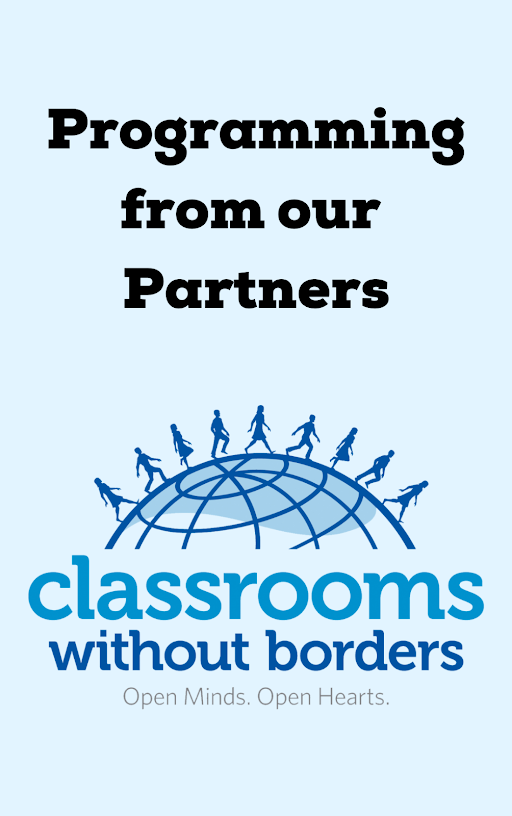 You will be redirected to an external site to register
Register
Steven Pressman, Director/Producer of the documentary, 'The Levys of Monticello'
A history enthusiast and admirer of Jefferson, Pressman loves telling "great Jewish stories no one has ever heart of – Little known episodes in American History."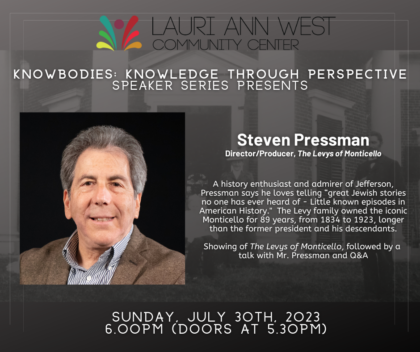 When Thomas Jefferson died in 1826, he left behind a mountain of personal debt, which forced his heirs to sell his beloved Monticello and all of its possessions. 'The Levys of Monticello' is a documentary film that tells the little-known story of the Levy family, who owned and carefully preserved Monticello for nearly a century – far longer than Jefferson or his descendants. This remarkable story also addresses the criticism and antisemitism they faced as they tirelessly worked to preserve the historic estate for the education of generations to come.
Showing of the Levys of Monticello, followed by a talk with Mr. Pressman and Q&A.
Lauri Ann West Community Center Members: $10
Non Members: $15
Advance registration is required.
*Food will be available to purchase from Aspinwall Everyday Gourmet Cafe
Please direct all questions to Nadine Ostrowski at [email protected] or 412-828-8566.