Post Film Discussion Speer Goes to Hollywood
Thursday, March 9 @ 3:00 pm

-

4:30 pm

EST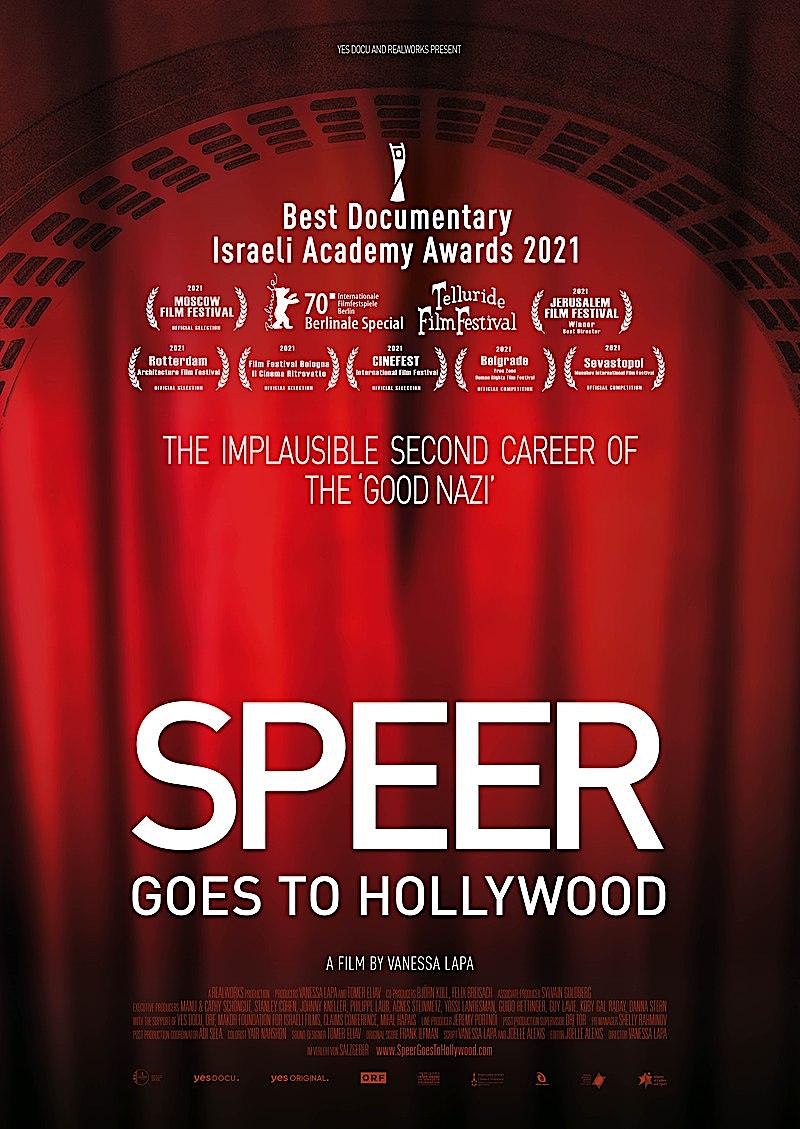 Post Film Discussion: With Director Vanessa Lapa and Producer Tomer Eliav moderated by Avi Ben Hur
Speer Goes to Hollywood
Albert Speer is an enigma. The highest-ranking Nazi in Nuremberg to be spared the death sentence, Speer was one of Hitler's closest confidants and his chief architect, tasked with rebuilding Berlin as the capital of a global empire. Appointed Minister of Armaments and War production in 1942, Speer was responsible for 12 million slave laborers. And yet, even now, he has the reputation of being the 'good Nazi' – a myth he carefully constructed himself. The film meets its protagonist in 1971, while Speer was working on a screenplay for Paramount Pictures, based on his memoir "Inside the Third Reich".
Based on forty hours of previously unheard audio cassettes, recorded by screenwriter Andrew Birkin, it features Speer's callous attempt to whitewash his past with a feature film. The audio narrative is supplemented by rare archival footage, from before and during World War II, during the Nuremberg Trials and later, during Speer's retirement as a semi-reclusive country gentleman. At times juxtaposed and at times interwoven, those three timelines form the narrative of the film that provides ironic and chilling tension. Speer Goes to Hollywood is the film that Speer never made. Thanks to the cassettes, he is the narrator of his own life story, but in a way that he never imagined. The rare archival materials selected to illustrate his account offer us a chance to look beyond his words to ponder whether this eloquent but ultimately self-serving narcissist was recording history or recording his story?
Press Note
Speer Goes to Hollywood offers an intriguing look at the inner workings of a man responsible for the deaths of millions, yet who consistently strove to be portrayed as an innocent amongst the guilty. This new film by director Vanessa Lapa, award-winning director of The Decent One (2014), is a cautionary tale of how media such as film can be manipulated easily to shape the way that history is remembered.
About the Director Vanessa Lapa
Vanessa Lapa is an Israeli Academy-winning director and producer. She started as an accomplished journalist, who produced and directed over 100 news reports for Israeli TV. In 2006 she founded Realworks Ltd., an independent production company, specializing in documentary film. Her first TV documentary, Olmert: Concealed Documentary (2009), about Israel's former Prime Minister was hailed as a uniquely insightful achievement in cinéma verité. Eight years in the making, the award- winning documentary The Decent One (2014) – a glimpse into the mind of SS chief Heinrich Himmler, based on his personal diaries – was officially selected for Panorama at the Berlinale.
Vanessa returned to the Berlinale in 2020, officially selected for "Berlinale Specials", with Speer Goes to Hollywood: a feature documentary aboutanother Nazi official – Reichsminister Albert Speer, one of Hitler's closest confidants – told in his own words. She was awarded "Best Director" from the Jerusalem Film Festival 2021. Moreover, the film won "Best Documentary" at the Israeli Academy Awards ("Ophir Awards") that same year.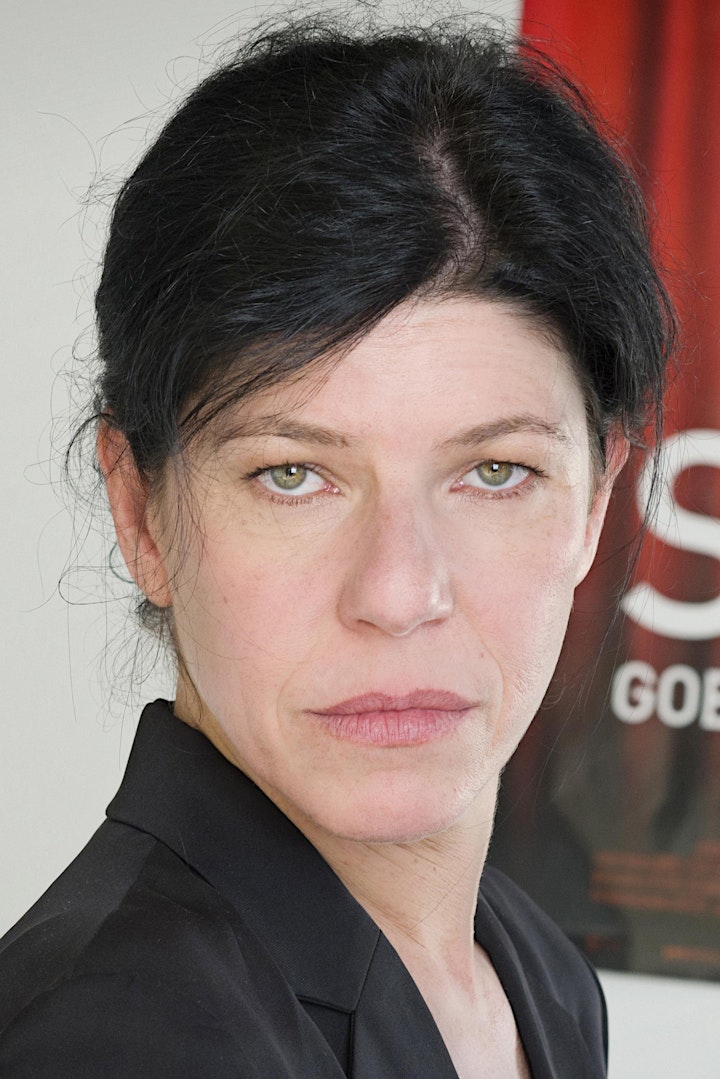 Tomer Eliav, Israeli Academy Award Winning producer.
Born and raised in Israel, graduated as a sound engineer and worked as a sound designer and re-recording mixer at the Mixroom, the only Dollby Mix stage in Israel for the last 25 years.
Tomer designed and mixed more than 100 features, documentaries and short films, lectured for cinema students, and is a member of the Israeli Academy. Tomer is a co-owner at Realworks Studios, a production company and post production studio in Tel Aviv.
Avi Ben-Hur
Scholar in Residence
Avi Ben-Hur is an Israeli-American scholar and guide who has been living in Jerusalem since 1983. From 2003-2008 Avi directed a national guiding school for Archaeological Seminars. Avi is a lecturer and field guide in the University of Haifa's Tourism school and has taught in Yad Vashem's International School for Holocaust Studies.
As a scholar in residence, Avi has run seminars for Classrooms Without Borders and the Florence Melton School for Adult Jewish Education in Greece, Berlin, Prague, Israel and Poland.
Avi's expertise lies in the geo-political issues underlying the Arab-Israeli conflict, Interfaith encounters and in Holocaust studies.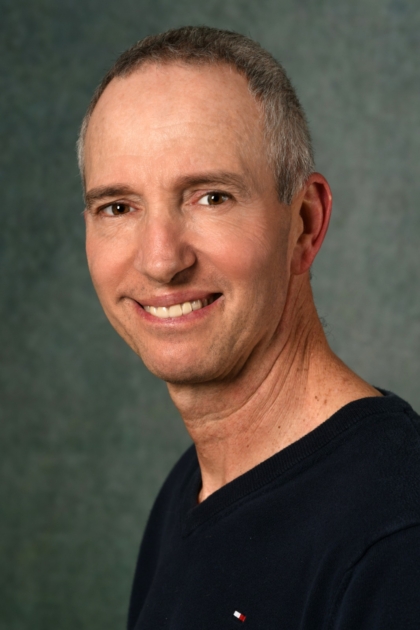 Thank you to our partners: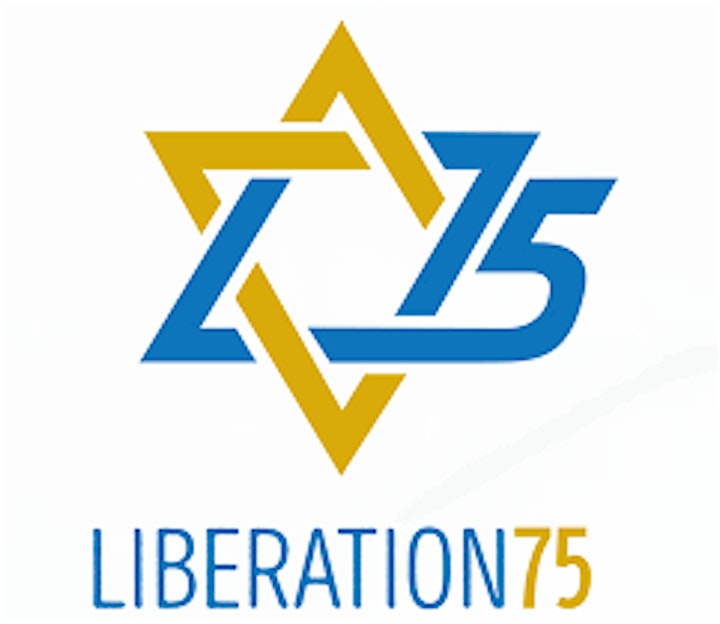 Founded in 1981 as a series of conferences on the Holocaust and its contemporary meaning, the Holocaust Memorial Resource and Education Center of Florida opened its current museum in 1986, founded by Holocaust Survivor and local philanthropist, Tess Wise. Located in Maitland, just outside Orlando, the Holocaust Center attracts visitors from around the world. Its mission is to use the history and lessons of the Holocaust to build a just and caring community free of antisemitism and all forms of prejudice and bigotry. The Holocaust Memorial Resource and Education Center will transform into the Holocaust Museum of Hope & Humanity, a lakefront museum in Downtown Orlando and the first-ever built from the ground up in partnership with the USC Shoah Foundation. To learn more about the Holocaust Center, visit www.holocaustedu.org.