"The Fourth Window" Post-Film Discussion with filmmaker Yair Qedar
Thursday, June 9, 2022 @ 3:00 pm

-

4:30 pm

EDT

Free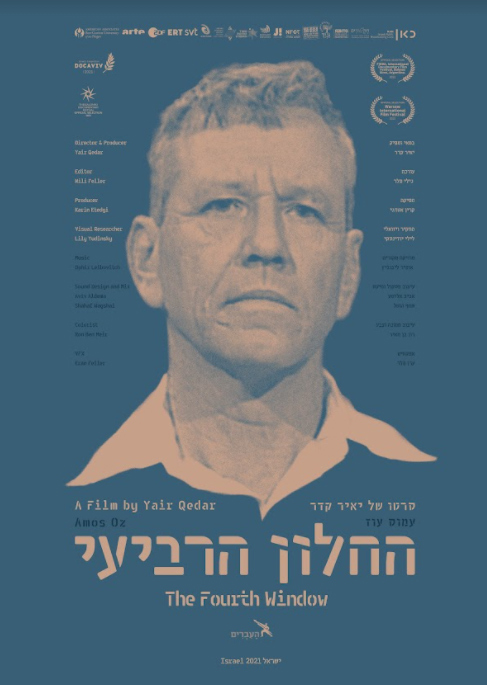 Post Film Discussion The Fourth Window with filmmaker Yair Qedar
The Film link will be sent out on Sunday Morning June 5th and available to watch prior to  the event on June 9th.
Behind the international success story of Amos Oz, a symbol of the Israeli conscience and a writer translated into 45 languages, lurked a double tragedy. When he was 12-years-old his mother died by suicide, and a few years before his death his daughter accused him of being physically and mentally violent, ending all communication with him. A series of conversations with his latest biographer presented in the film, weaves biographical passages, literature and conversations with the main people in his life, as Amos Oz tells his last story.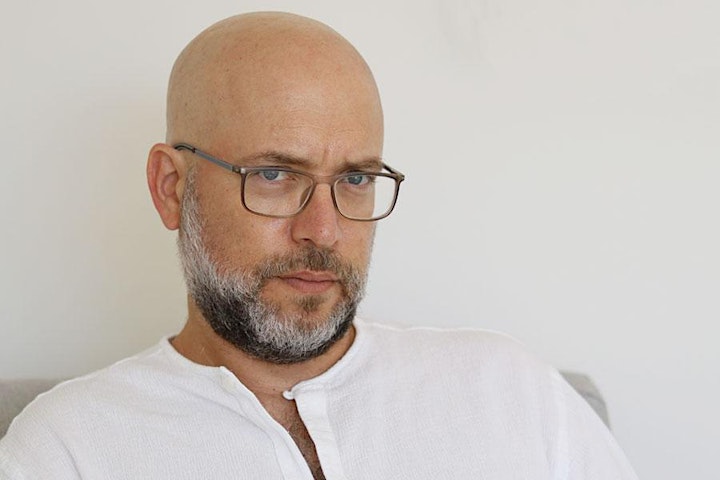 Yair Qedar is an Israeli filmmaker and a civil-rights activist. His academic training on 20th-century Hebrew literature, propelled him into The Hebrews — a documentary project on the Hebrew and Jewish literary canon, centered on filmic portraits of Hebrew writers from the 17 century to recent days. 16 feature length documentary films were made in the project so far. The documentary films which Qedar produced – and directed with other 10 Israeli film directors – all premiered in film festivals, aired on Israeli TV, circulated far and wide in hundreds of cinemas, cinematheques, community and cultural centers, in Israel and around the world earning 14 awards -Special Mention in Haifa film festival 2018 – Jury comments: "A unique project of artistic and historical value that wonderfully preserves via documentary films, literary and poetic pearls, some of which, unfortunately, are becoming extinct.", and 2016: first prize for filmmaking in the field of Jewish culture by the ministry of Education in Israel, 2015: the Hebrews films won the prize for best television project in the Israeli Documentary competition). The project, both digital and print, offers altogether e14 documentary films, a video archive and several books. In 2019, Docaviv festival held a special retrospective for the Hebrews films, alongside Van Leer institute in Jerusalem, the Jewish Museum in Berlin as well as other institutions.
Avi Ben-Hur
Scholar in Residence
A Brooklyn native, Avi Ben-Hur moved to Israel in 1983. From 2003-2008 Avi was Director of the Archaeological Seminars School for Israeli Tour Guides. In 2008 Avi participated in re-writing the curriculum of the National Guiding courses for the Israeli Ministry of Tourism. As a "Scholar in Residence, Avi has lectured, taught and facilitated workshops in the US, Warsaw, Prague, Berlin and Greece. From 1996-2000, Avi taught in Yad Vashem's International School for Holocaust Studies. As a guide, Avi has specialized working with organizations focusing on political issues (such as AIPAC & CIJA), inter-faith programs and Holocaust studies. At Present, Avi is an examiner for the Israeli Ministry of Tourism Licensing Boards and is the ongoing scholar in residence of Classrooms Without Borders.