Post Film Discussion Traces: Portraits of Resistance, Survival and Resolve
Thursday, June 8 @ 3:00 pm

-

4:30 pm

EDT

Free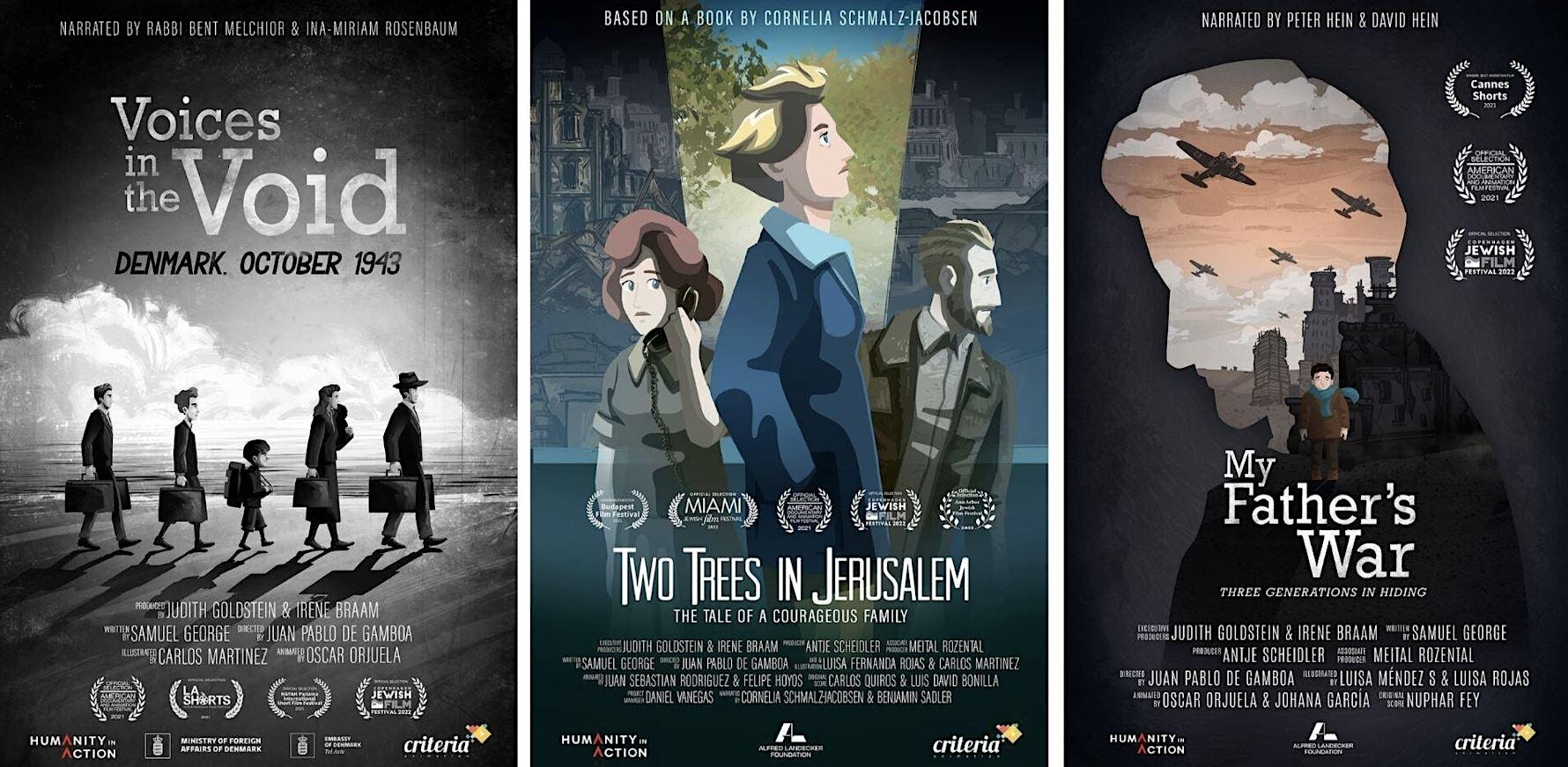 Post Film Discussion Traces Trilogy: Portraits of Resistance, Survival and Resolve
with Executive producer
Dr. Judith S. Goldstein and Writer Samuel George
Moderated by Avi Ben Hur
Encouraging resistance and resilience through
documentary film
Humanity in Action is a proud producer of enlightening, affecting and poignant documentary films. From short animated films to feature-length documentary productions, Humanity in Action films tackle difficult and harrowing subject matter, while calling viewers to take on increased democratic responsibility in line with the organization's mission.
Seventy-seven years after the fall of Nazi Germany, the Holocaust stands as a staggering crime against humanity, and the world continues to grapple with the deep void of the six million souls lost. Yet, in the face of unfathomable horror, fleeting moments of bravery and generosity remind us of our capacity for courage and compassion even under the most harrowing circumstances.
The Traces trilogy brings three such histories to life and to new audiences. Developed by an international team of documentarians, researchers and animators, the trilogy preserves these critical stories for future generations.
The Traces trilogy is a Humanity in Action production, with generous support from the Alfred Landecker Foundation and the Danish Foreign Ministry. It includes the films Voices in the Void, Two Trees in Jerusalem and My Father's War.
Executive producer Dr. Judith S. Goldstein
Dr. Goldstein received a Bachelors degree from Cornell University in 1962 with a concentration on European and American history. As a Woodrow Wilson Scholar at Columbia University, she then studied for a Masters degree in European history. In 1972, Judith completed her doctoral studies at Columbia University after writing her dissertation on "The Politics of Ethnic Pressure: The American Jewish Committee Fight Against Immigration Restriction:1906-1917." This work was the beginning of a sustained concentration on immigration and diversity in America and Europe. She then continued to work at Columbia University over 10 years by focusing on an oral history project on Ethnic Groups and American Foreign Policy. In 1992, William Morrow published her book Crossing Lines: Histories of Jews and Gentiles in Three Communities. In 2006, Rutger University Press published Inventing Great Neck: Jewish Identity and American Dreams. Judith worked as the Executive Director of Thanks To Scandinavia, started by the Danish pianist Victor Borge to acknowledge Scandinavians who resisted Nazism and protected Jews during the Second World War. In 1997, Judith founded Humanity in Action and has served as its Executive Director until April 2023. Programs have included fellowships and internships in Europe and the United States, annual publications, photography exhibitions, films, and conferences. Over 23 years the organization has engaged over 2,750 college and university students in its programs and raised over $31 million. Judith has served on the Board of The Frances Perkins Foundation and the Somes Pond Center, and is a member of the Council on Foreign Relations.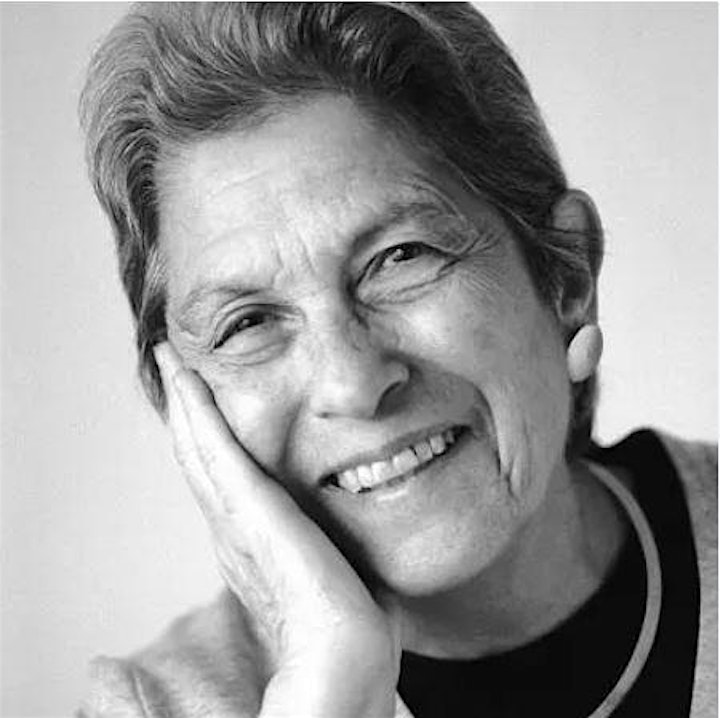 Writer Samuel George
is a documentary filmmaker, writer, and an analyst of international affairs. His films bring viewers up close and personal to people and communities facing the challenges and opportunities of the 21st century. From the Turkish-Syrian border, to the maquiladora districts of Juarez, Mexico, to incipient political movements in Naples, Italy, George's films offer candid reflections of daily life that allow viewers to draw their own conclusions. Serving as the Bertelsmann Foundation's Global Market & Digital Advisor, his recent documentaries include Out to Vote, Go-Go City: Displacement & Protest in Washington, DC, and Swing State Florida. His written projects include the graphic book The No Collar Economy, and its follow-up, Our Digital World. George holds a master's degree in international politics and economics from the Johns Hopkins University School of Advanced International Studies (SAIS) in Washington, DC. He is currently completing a PhD at that same institution.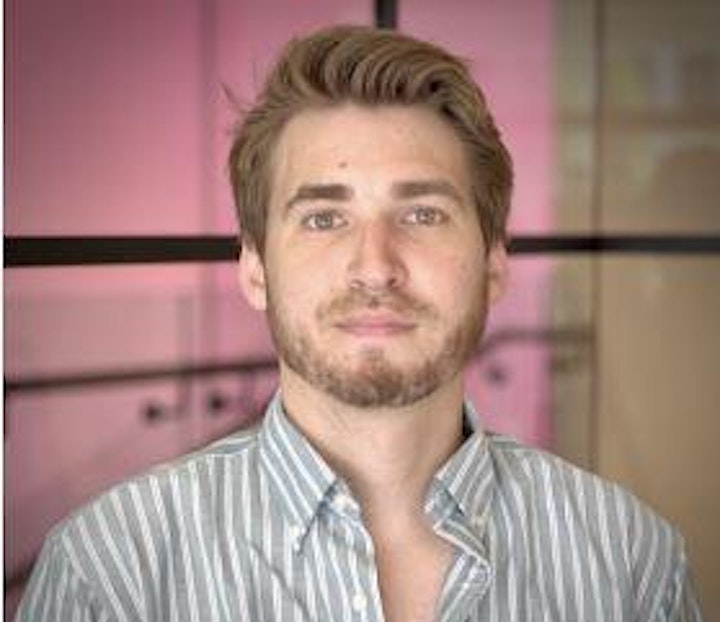 Avi Ben-Hur
Scholar in Residence
Avi Ben-Hur is an Israeli-American scholar and guide who has been living in Jerusalem since 1983. From 2003-2008 Avi directed a national guiding school for Archaeological Seminars. Avi is a lecturer and field guide in the University of Haifa's Tourism school and has taught in Yad Vashem's International School for Holocaust Studies.
As a scholar in residence, Avi has run seminars for Classrooms Without Borders and the Florence Melton School for Adult Jewish Education in Greece, Berlin, Prague, Israel and Poland.
Avi's expertise lies in the geo-political issues underlying the Arab-Israeli conflict, Interfaith encounters and in Holocaust studies.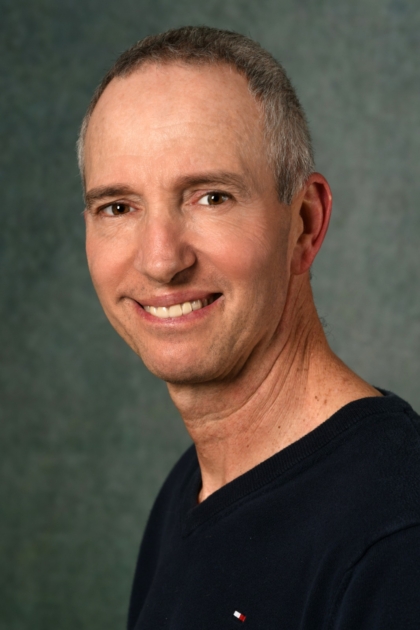 Thank you to our partners: