The Ghetto Fighters' House Talking Memory Series presents: Treasure Hunt: Finding the Lost Art Legacy of David Friedmann
Sunday, July 10, 2022 @ 2:00 pm

-

3:30 pm

EDT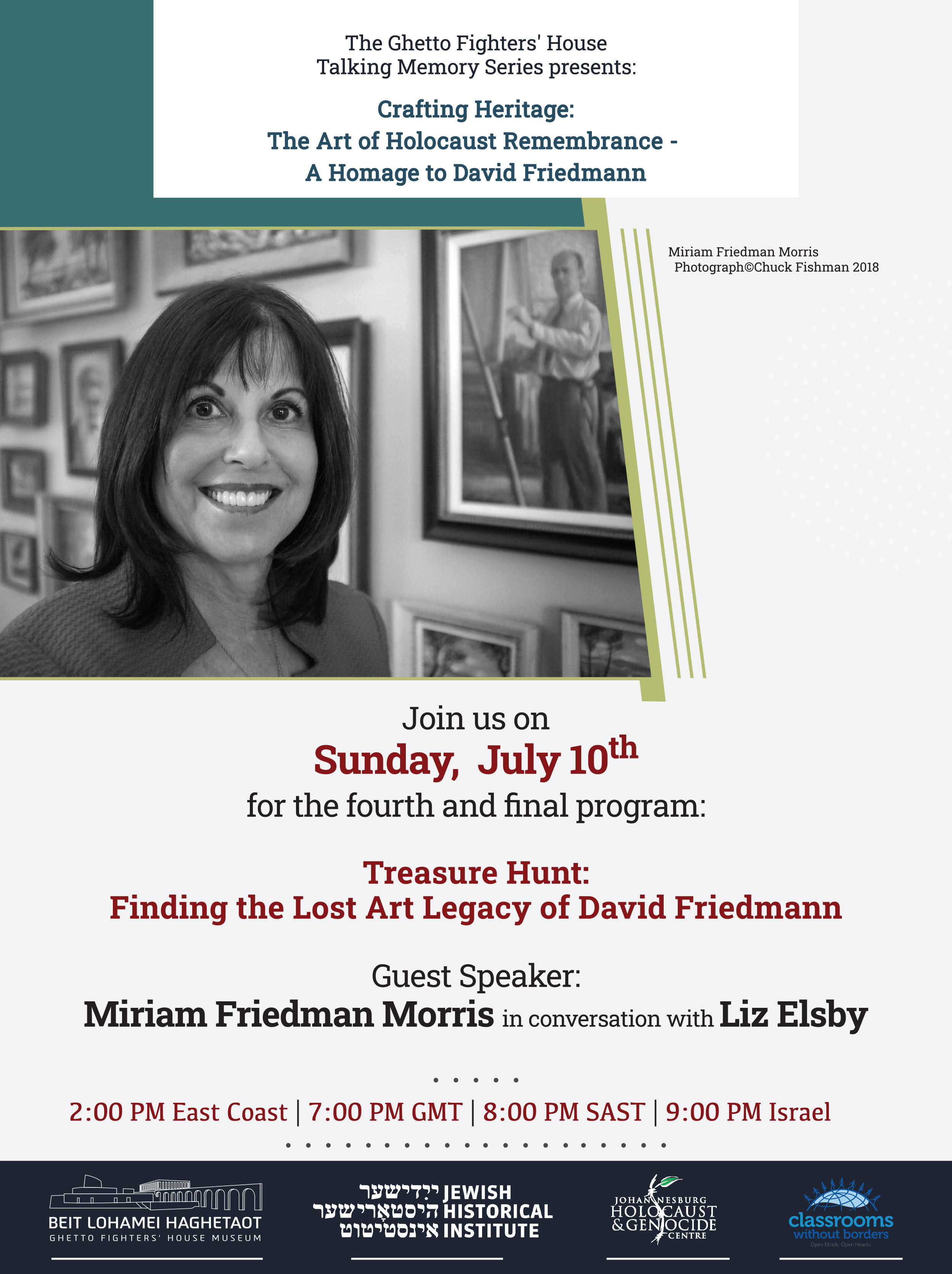 You will be redirected to an external site to register
Register
The Ghetto Fighters' House Talking Memory Series presents:
Crafting Heritage: The Art of Holocaust Remembrance –
A Homage to David Friedmann
Join us on Sunday, July 10th, for the fourth and final program:
Treasure Hunt:  Finding the Lost Art Legacy of David Friedmann
Guest Speakers:
Miriam Friedmann Morris in conversation with Liz Elsby
David Friedmann's (1893-1980) life's work was Nazi-looted: oil paintings, watercolors, drawings, etchings and lithographs. From childhood, Morris was drawn into her father's epic life story, learning about his passion for art, his Holocaust experiences, and strong will to survive. Friedmann's pursuit of justice inspired her quest to search for his lost art. With each new find, she gained insights into his life, an extraordinary view of his productive career amidst the rich, cultural life before Hitler. Each and every artwork tells a story, documents an event or captures the essence of a moment lost in time. Friedmann continues to live after his death via the passionate insistence of his art to emerge and be rescued from obscurity.
This program is in partnership with Classrooms Without Borders, Johannesburg Holocaust & Genocide Center, and the Jewish Historical Institute.