The Panama Affair: Financial Scandal, Political Corruption and the Rise of Modern Anti-Semitism in 19th century France
Tuesday, November 28 @ 6:00 pm

-

7:30 pm

EST
You will be redirected to an external site to register
Register
The French anti-Semitic movement of the 1890s- typically associated with the Dreyfus affair- was in fact launched by a different scandal. In the 1892-93 Panama scandal, the anti-Semitic movement first coalesced over a broadly shared outrage about a corrupt foreign investment scheme in which hundreds of thousands of ordinary investors lost their fortunes. Seeing the scandal as revealing Jews' nefarious control of France's democratic institutions, anti- Semitic leaders channeled the populist impulse in France into a politically potent kind of anti- Jewish xenophobia. This presentation looks anew at the affair as a formative moment in the history of anti-Semitism, and provides a new perspective on anti-Semitic movement's critique of liberal democracy, capitalism, and globalization.
With Lisa Leff, Professor of History, American University and Director, Mandel Center for Advanced Holocause Studies, United States Holocaust Memorial Museum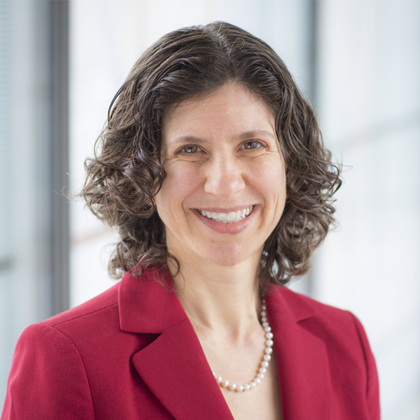 Before joining the Museum, she spent nearly two decades as a professor, first at Southwestern University in Georgetown, Texas, and then at American University in Washington, DC, where she is still on the faculty as a Professor of History. At American, she also served as acting dean of the College of Arts and Sciences and acting dean of Academic Affairs and senior vice provost. She won teaching awards at Southwestern in 2007 and at American in 2017, when she was named Scholar-Teacher of the Year.
Dr. Leff is a historian of modern European and modern Jewish history. Her research focuses on the Jews of modern France from the time of the French Revolution to the present. She is especially interested in the history of archives, modern political ideas, nationalism, internationalism, imperialism, and antisemitism. She has presented her work widely around the world, in both academic and nonacademic settings.
Dr. Leff is a past president of the Society for French Historical Studies and is a member of the American Historical Association and the Association for Jewish Studies. She currently serves on the editorial board of the journals Jewish Quarterly Review, Jewish Social Studies, and Jewish History. She is also an elected fellow of the American Academy for Jewish Research.
Moderated by Michal Rose Friedman, Jack Buncher Professor of Jewish Studies, Department of History, Carnegie Mellon University