The Shape and Color of Survival
Wednesday, December 7, 2022 @ 12:00 pm

-

1:30 pm

EST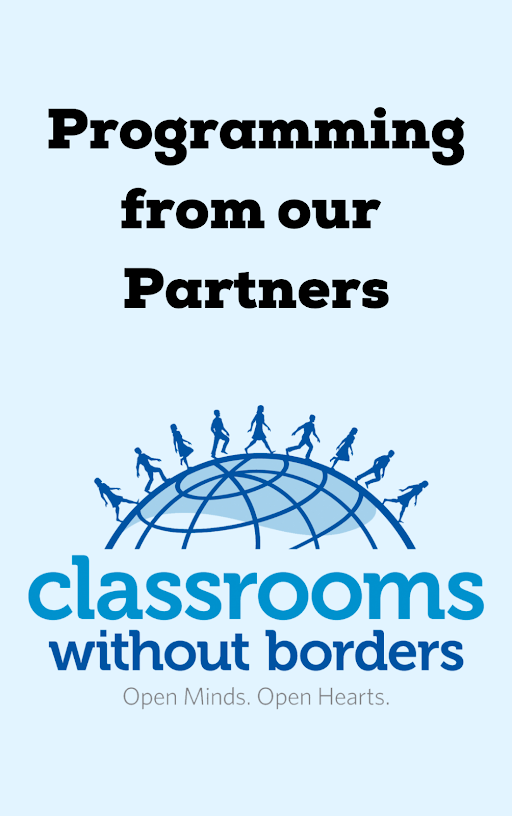 You will be redirected to an external site to register
Register
The Shape and Color of Survival.
Samuel Bak (born Vilnius, Lithuania, 12 August 1933)
Lecture by Ori Z Soltes, PhD, Georgetown University, Washington DC

Samuel Bak was 6 years old when the Nazis began ending his childhood, as the war that they engendered would soon extend to his native Vilnius. The number "6" became an important element in his art, since it is also the number of the Commandment with which God enjoins us not to commit murder, for which the Holocaust represented such a profound abrogation. His father smuggled him out of the ghetto in the sack that he was still permitted to use to gather firewood—and was subsequently murdered by the regime. By then Bak himself had already chosen his career as an artist—he had his first exhibit, as a young boy, in the Ghetto itself.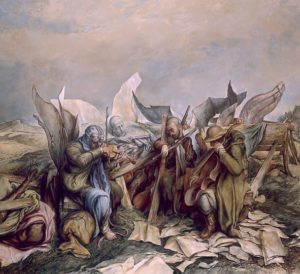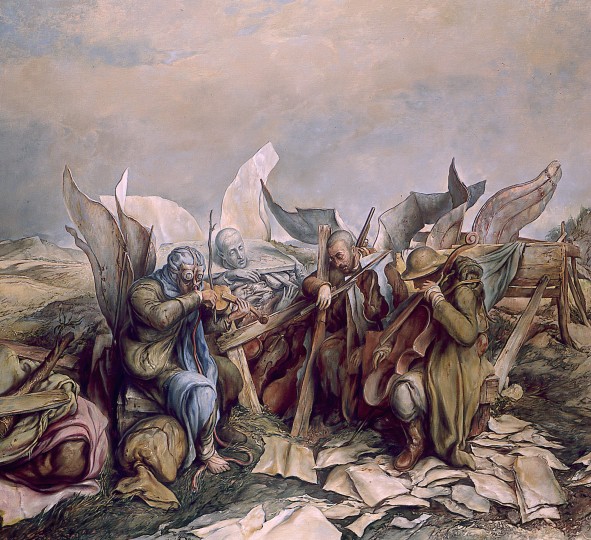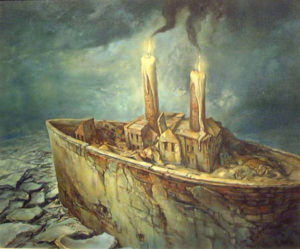 After the Holocaust, he and his mother immigrated to Palestine, and as his life as a painter developed, he migrated from Israel to Paris and ultimately to Western Massachusetts. There, where he continues to reside, he expanded his prolific and exceedingly skillful work–paint that appears as stone or wood masquerading as human flesh; figures and landscapes as surreal as they are straightforward. He offers a deeply configured narrative of the Jewish experience, as literal, metaphorical, and mystical.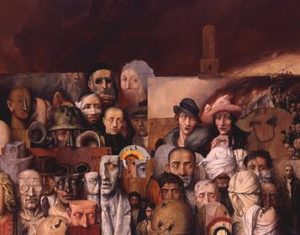 Samuel Bak, The Family, 1974. oil on canvas. Private collection © Samuel Bak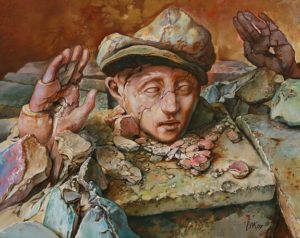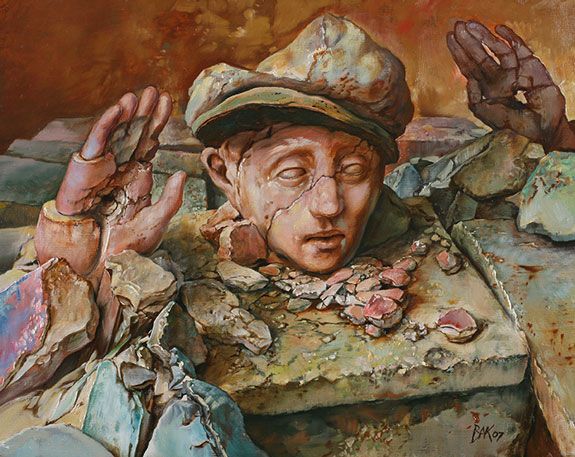 This talk, illustrated with a range of paintings drawn from his both dark and yet often hopeful career—they draw the beauty of survival out of scarred emotional and intellectual depths—will explore Bak's haunting imagery, at once insightful and inciteful, as it transcends the border between past and future, subsuming time and space into an eternal present.
Ori Z Soltes, PhD, teaches at Georgetown University across a range of disciplines, from art history and theology to philosophy and political history. He is the former Director of the B'nai B'rith Klutznick National Jewish Museum, and has curated more than 90 exhibitions across the country and overseas. He has authored or edited 25 books and several hundred articles and essays. Recent volumes include Our Sacred Signs: How Jewish, Christian and Muslim Art Draw from the Same Source; The Ashen Rainbow: Essays on the Arts and the Holocaust; and Tradition and Transformation: Three Millennia of Jewish Art & Architecture; and Growing Up Jewish in India: Synagogues, Ceremonies, and Customs from the Bene Israel to the art of Siona Benjamin.
Introduced by Rachel Stern, Director and CEO of the Fritz Ascher Society for Persecuted, Ostracized and Banned Art.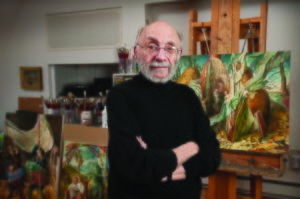 Photo of Samuel Bak, Puckergallery, CC BY-SA 4.0 <https://creativecommons.org/licenses/by-sa/4.0>, via Wikimedia Commons